Chiropractor Tyler Listens to Your Concerns
East Texas Family Chiropractic Promotes Natural Healing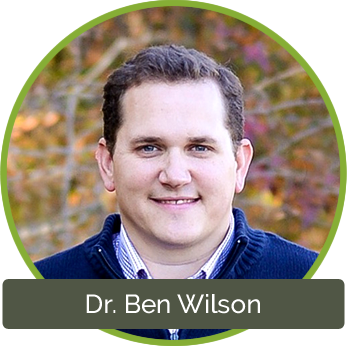 Tyler chiropractor, Dr. Benjamin Wilson is proud to serve the families of Tyler and the surrounding communities. At East Texas Family Chiropractic, you'll be treated as an individual, not a number. Dr. Ben will always take the time to listen to your concerns; you'll never be rushed through the office. Your treatment plan will reflect who you are, your goals and your desired outcomes.
Our goal is to help as many people as possible stay off unnecessary medication. There are times when medication is a necessary and useful tool, but too often we use medicines as our first line of defense instead of letting the body heal itself naturally. Medicines also can have many unwanted side effects. In fact, we find that most patients are taking extra medications to treat the side effects of other drugs.
Experience a Better Way
Have you been to a chiropractor before? Have you tried everything and not gotten the results you wanted? Where did other methods fail you? Dr. Ben and the team at East Texas Family Chiropractic want you to know there is a better way. We aim to educate patients about a more natural way of health. We were all designed the same way.
Dr. Ben, chiropractor Tyler, knows the best plan of attack is to get out of the way, sit back and let the body heal. Medicines don't give us something we're lacking. We aren't deficient in over-the-counter medications. We simply need to bring the body back into alignment to allow it to function the way it was intended. It's why Dr. Ben comes to work every day — to see the power of chiropractic at work in people's lives.
Ways we can help your body heal itself:
We'll work with you and your doctor to reduce the amount of medication you're using — to get the chemicals out — so your body can heal itself.
Discover Health Care That Fits Your Life
We know you are busy, so we do our best to make your care as streamlined as possible. We respect your time and won't keep you waiting long. We accept most major insurance plans, including Medicare. Parking is free, and we are often able to accommodate same-day or walk-in appointments.
Find out how much better your care can be by contacting us today for an appointment! (903) 535-9355
---
Chiropractor Tyler TX | East Texas Family Chiropractic