New Patient Center
Welcome to East Texas Family Chiropractic!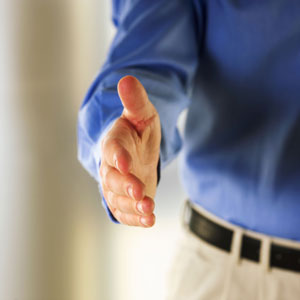 We can't wait to see you! Our office is quiet and relaxed, with music playing in our treatment rooms. While you wait, please enjoy our patient education videos. You won't wait long, though as we respect your time. We want you to be able to come in and get your treatment and then get back to your day.
Your First Visit
During your first visit, we'll need to take some time to get to know one other and to establish you as a new patient in our office. If you haven't already completed your new patient paperwork online, you'll spend a few minutes working on it here in the office. Either way, please be sure to bring your driver's license and insurance card so we can determine your coverage.
Dr. Ben then will perform your exam and will talk with you about what brings you in, your medical history, and what you hope to achieve with your care. He'll determine the mechanism of your injury, take a brief case history, explain a bit about how chiropractic can help you, and familiarize you with the instruments that will be used for your adjustment. You will receive some form of treatment during this first visit, depending on what is appropriate for your current condition.
You can expect this first appointment to last 30 to 60 minutes. You'll also have some things you can do at home to help further your progress. Biofreeze, ice and Epsom salts are just a few of the things Dr. Ben might suggest.
Your Second Visit
Your second visit will be the time for building your treatment plan. If you have X-rays or other images, Dr. Ben will review those with you, explain what's going on, and tell you what you can expect from your care. He'll want to know how your body responded to the treatment you received during your first visit, and you'll discuss any concerns you might have during your treatment.
All the while, you'll be forming a working partnership with Dr. Ben. Unlike other doctors, he won't just tell you what to do and send you on your way. You'll develop your care recommendations together. We want you to play an active role in your care. When you are active and engaged and know what we're doing and why you'll have a better treatment outcome.
In addition to your adjustment, Dr. Ben may recommend some extremity work (your arms, hands, legs and feet) or some muscle work with the VibraCussor® or ArthroStim®. These different approaches combine to deliver one incredible result!
Patient for Life?
You may wonder whether you will have to seek chiropractic care for the rest of your life. The choice is yours. In the initial stages of your care, your visits will be more frequent. Our patients often find that the more they come to the chiropractor the better in tune they are with their bodies. Their bodies tell them when they need to come back for a visit.
Life is stressful. We see value in maintaining chiropractic care at some level to promote your body's wellness and keep you moving forward. Often, a visit once a month or once every six weeks is all that's needed to do the trick. Routine wellness care may not be in your budget, and that's okay. You can manage your care in the way that works best for you and your family.
Contact our office today to learn more about how chiropractic can help you get back to the life you love!
---
East Texas Family Chiropractic | (903) 535-9355