Kinesio Taping® in the Tyler Community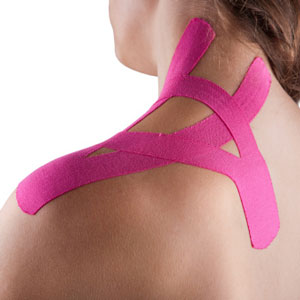 You have probably noticed Olympic athletes covered in bright, colorful tape and wondered what purpose it served. Kinesio tape is a very elastic tape that can be used to support injured joints or increase performance in athletes. You don't need to have an active injury to benefit from the use of Kinesio tape.
The increased elasticity of this special tape lifts the skin and increases lymphatic drainage, so we get reduced inflammation. It also activates a neurological connection to enhance performance. Overall, people using Kinesio tape can move smoother, faster and with less pain.
Don't wait to find relief. Schedule your consultation today!
---
East Texas Family Chiropractic | Tyler Kinesio Taping® |  (903) 535-9355